Parquet Flooring
Parquet flooring – a patterned floor composed of individual pieces of wood – is one of the most popular flooring options out there. Parquet became very popular in the 1960s but, as is the case with many trends, its popularity and demand waned.
In recent times, however, parquet flooring has increasingly become a favorite for many homeowners, thanks in no small part to its new and unique manufacturing processes that ensure the end consumer can have a variety of motifs and species.
What Makes Parquet Flooring So Special?
Asides having its origin firmly rooted in the most famous chateau in France, parquet flooring boasts an attractive allure that makes for a prestigious visual effect for both homeowners and visiting guests. Most parquet floors also come with different decorative borders, which means the floorboards can be used as built-in rugs. Durability is another special feature of this flooring type, as it only requires proper and regular maintenance for it to last.
Let us discuss some of the benefits of using parquet flooring, especially for homeowners in Singapore.
As noted above, parquet flooring is a very durable option and, despite daily use, it will show little to no wear and tear after many years. Made of hardwood, parquet has a long lifespan, even able to last for up to 50 years in one place.
Parquet flooring has an elegant feel about it – one that can easily be switched up to complement any appearance, taste and lifestyle you desire. Since individual pieces of wood are arranged to form a parquet pattern, you can easily choose an arrangement that fits your personal taste and brings your indoor space together.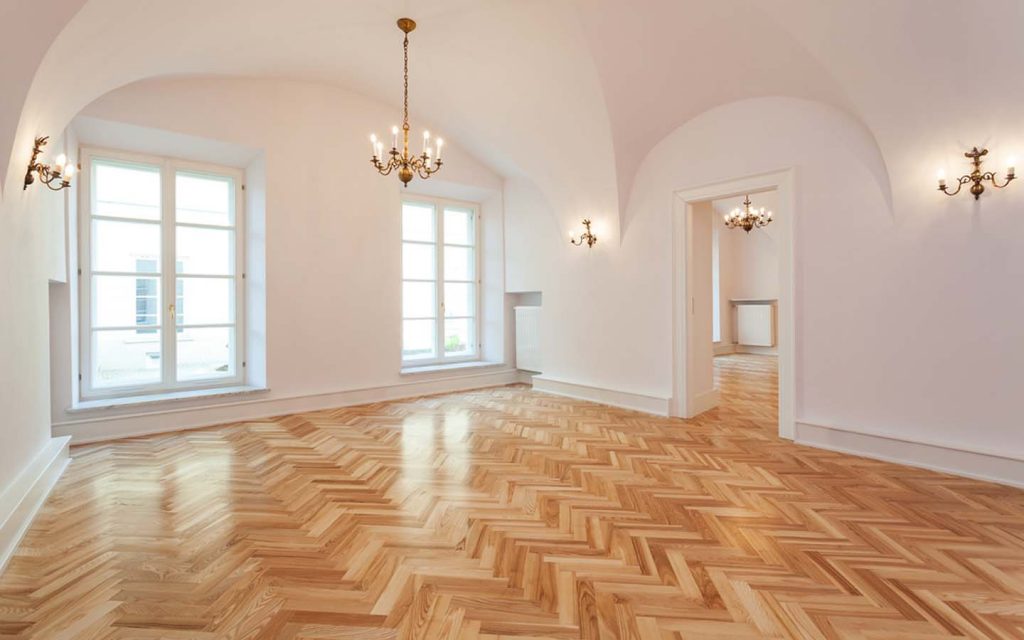 When it comes to maintenance, parquet flooring is one of the best options out there. Routing sweeping and mopping will be just enough to maintain its shine. The floor does not retain stains, so simply wiping off spills when they happen will do the job.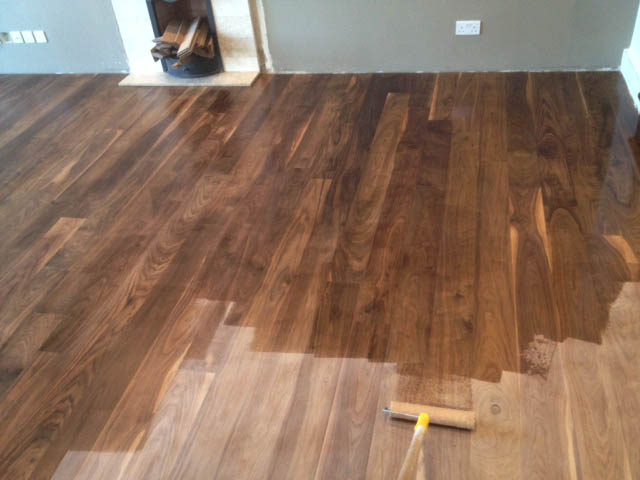 If you or your loved one have allergies, parquet flooring is just ideal as it does not trap allergens like other flooring types. Since maintenance is so easy, even those with pets in their home will have fewer allergens if they use parquet flooring.
How Do I Care for My Parquet Floor?
With the right care, your parquet floor will look amazing for many years. Here are some helpful maintenance tips:
For daily cleaning, use a dry mop with a wool or microfiber to remove dust particles.
When there are wet spills, quickly wipe them off using absorbent paper towels. If there are sticky stains, use a sponge or damp washcloth.
Use a brush attachment to vacuum once every week
Keep furniture dusting products away, as they can make the floor slippery
Do not use a steam mop, as the heat can damage the floor's finish
Final Thoughts
Besides its sophisticated design, parquet flooring is an economic option. Buying and installing one will not cost you a fortune. Parquet flooring provides homeowners with a variety of choices – making the right choice can boost the appeal of your home.